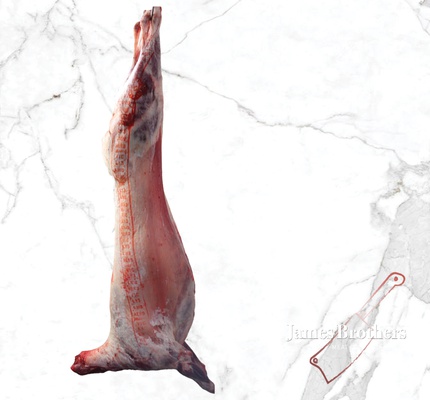 SIDE OF LAMB Grass Fed Free Range (Cut for Chops and Roasts, PRICED ON CARCASS WEIGHT)
---
Product Description
Grass Fed Free Range Spring Lamb.
Locally Sourced from Country Victoria and Hand Selected and Graded to ensure perfection.
LEG: On The Bone Roast. (can be boneless on request)
Chump: Cut for Lamb Chump Chops. (can be bonelss on request for Lamb Rump Steaks)
Loin: Cut For Mid Loin Chops. (can be done as Backstraps on request)
Rack: cut for Cutlets  (can be Trimmed up for Roasting)
Forequarter/Shoulder: Cut For BBQ Chops and Round Bone Chops or On The Bone Roast, Jointed for easier Carving. (can be Boneless on request)
Neck: half of a Neck.
Shank: Left Whole (can be Frenched on request)
***Everything is Tray Packed and Labelled for your convenience.***
Size Range: 8 or 10kg.
PRICED ON CARCASS WEIGHT. CAN EXPECT 1-3kg loss after trimming to your requirement.