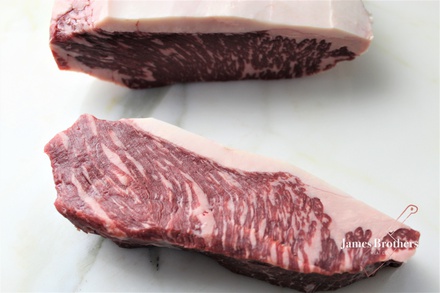 Premium Wagyu Rump Cap steaks AKA Pichana MBS5-7 (price per 250g steak)
---
Product Description
The rump cap AKA "Pichana" is a traditional Brazilian cut,
Recently adopted by the low n slow community the rump cap can be cooked
as a roast or sliced out as steaks or even put on the roatisserie Brazilian style.
A great product with many uses and a great price definitely a must try!!